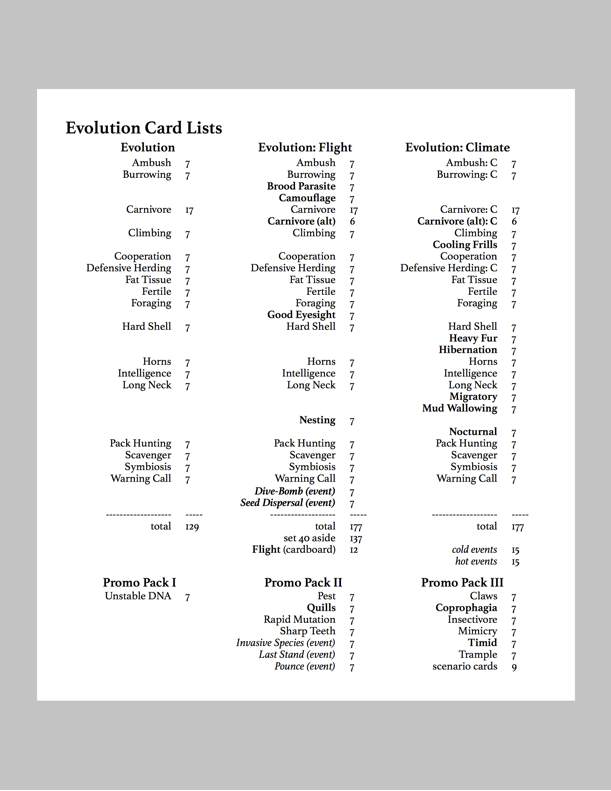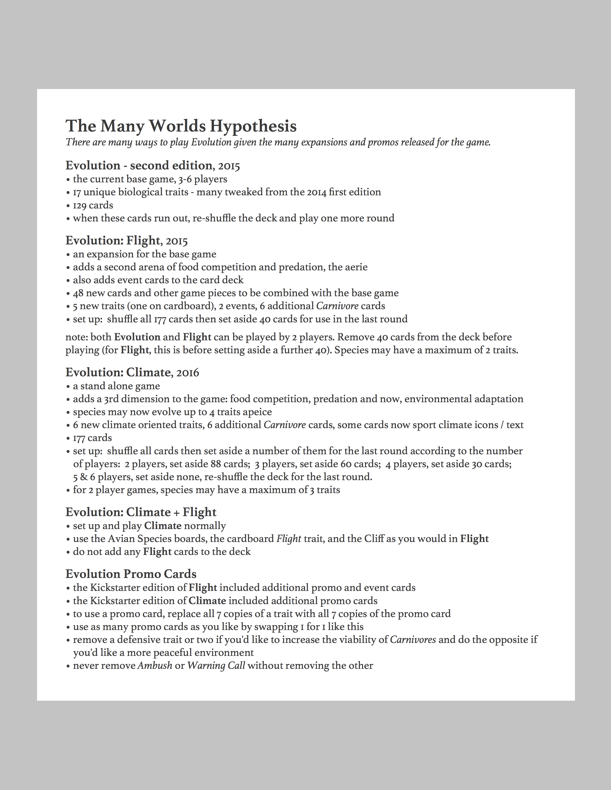 These player aids are formatted to fit the small Climate Conversion Kit box because... that's how I roll**. I can fit the base game, Climate, and the Plant micro-expansion (and a few of my fave promos) in this box.
(**Note: the box for Evolution is not actually packing too much air. It comes with a great insert. Without the insert it easily fits every bit of Evolution ever evolved. However, I printed my own copy of the game and don't own the original box.)
Print double-sided on letter-sized stock and trim the grey borders.
---
BONUS: a smaller version of the Plant micro-expansion rules!